Tuesday, 2 October 2012
Nokia Rollout NOKIA BELLE FEATURE PACK 2 and Update Via OTA For All FP1

Devices -Nokia 808,701,603 and 700



PS: May Take Sometime To Get New Update For Your Region! Be Patience
Friday, 14 September 2012
Lenovo A660 WateR ProoF Dual SIM Dual Camera ICS
Lenovo A660 Phone featuresLenovo A660 Phone Specifications
Lenovo A660 Phone Price in india
Lenovo A660 WateR ProoF Dual SIM Mobile phone review and pics
The A660 is Lenovo's first waterproof mobile device, being IP67 certified


(so it's also dustproof).

ZOL is reporting that its other features include: dual SIM capabilities, 3G,



a 4 inch WVGA Gorilla Glass display, 5MP rear camera, VGA front-facing camera,



1GHz dual-core processor, and a 1500 mAh battery. The handset is 10.5mm thin, and

– as you can see in the photos below – it comes in several color versions.
Features:::..


4 inches touchscreen display

5 mega pixel camera rear side

VGA front facing camera

1 GHz dual core processor

1500 mAh battery

Wi Fi, Wi Fi tether

Dual SIM GSM + GSM support

Android 4.0 Ice Cream Sandwich OS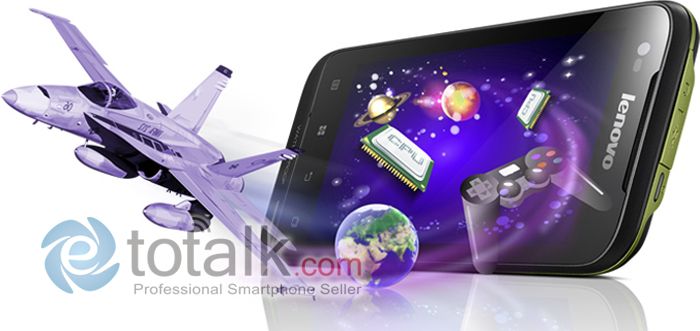 **Details**
Standard Features::..


According to a Chinese website, the new Lenovo A660 will host a 4-inch Capacitive touch



screen display with WVGA screen resolution. To make the device a tough-one the device



display was been covered with Corning Gorilla glass. Under the hood, it carries an 1Ghz

dual-core processor and works well with GSM operating frequency and 3G HSDPA.



Lenovo designed the device in sleek 10.5mm thin candybar with Aircraft design.



The device comes in vibrant orange, starry night black and several other colors.

Lenovo A660 is a beautifully crafted device and resists dust for civil highest level



and can stay in one meter of water for 30 minutes.

Lenovo A660 sports a 5-Megapixel camera on the rear-side and a VGA front-camera for



video chats. Lenovo planned to launch this smartphone in China and



soon will bring it to other nations across the globe.
Battery and Processor::..




Average speed and performance is promised with the 1 GHz dual-core processor.



The exact information of the processor being used is yet to be revealed.

The smartphone uses a 1,500 mAh battery capable of providing considerable talk time

and standby time.



3G connectivity is also available with this smartphone.




The Android phone will be available for users with a range of colors



which are still to be announced by the company.
**Specifications**

CPU

CPU: MTK6577 ARMv7 Cortex-A9 Dual-core 1.0GHz



GPU: PowerVR SGX531 Ultra






OS

Android V4.0 ICS





Memory

RAM : 512MB / ROM : 4GB eMMC

MAX supports 32GB Class 12 Micro SD Memory Card (TF-Card)




Size

125 x 65.25 x 10.55 mm

Weight

138.1g with battery

Screen

4.0" WVGA, 480 x 800, 16M Colors (TBD), TFT-LCD

Capacitive Multi Touch Screen




Network

Dual Sim, supports

2G = GSM/GPRS/EDGE: 850/900/1800/1900 MHz

3G = WCDMA/HSPA/HSPA+: 2100MHz




Color

Black/Orange





GPS

Built In GPS & A.GPS






Connection

Bluetooth with EDR & A2DP

Wi-Fi : IEEE 802.11 b/g/n, supports Wi-Fi hotspot

micro USB 2.0





Camera

Dual Camera



Back 5.0 mega pixel / Auto Focus

Front 0.3 mega pixel

Support to shoot 3GP 720P (1280x720) with sound, Max 30 mins.




Sensor

Gravity Sensor, Proximity Sensor, Light Sensor

Radio

FM

Video

AVI, MP4, FLV, 3GP, MOV, ASF, MPEG, RMVB, H.263, H.264, etc.

Audio

MP3, AAC, WAV, etc. / 3.5 mm Audio Jack




Special function

G-sensor, P-Sensor, L-Sensor,


FM radio,


Wifi, GPS,


Multi-touch,


Dual SIM,


Schedule Power on/off






Package Includes

- Li-ion Batteries 1500mAh x 1

- Earphone / 3.5 mm Audio Jack

- USB Cable

- Charger
**
During the launch event,



there is no word has been said about the price and availability of it,

but it's certainly tailored for the Chinese market initially and



maybe we could see this product in other Asian countries as well.

Sources suggest the android phone to be placed in the entry-level segment.
IPhone 5 Review In india /IPHONE pRice /Pics In india
The iPhone 5 comes with an all-new design! Well, not exactly, but it's been vastly altered. This is the first iPhone with a screen bigger than 3.5 inches and that has caused a change in the device's dimensions. With a new widescreen 16:9 screen, the iPhone 5 has become 4.87" (123.8mm) tall. The width of the device is unchanged - 2.31" (58.6mm). However, the manufacturer has done its best to make the device thinner, and the result is actually pretty impressive. The iPhone 5 is just 0.30" (7.6mm) thin! That's quite an improvement compared to the iPhone 4S's thickness of 9.3mm. Obviously, this also makes it one of the thinnest smartphones around.

Overall, the front side of the device looks pretty similar to what we had before. However, the back side is where most of the change has occurred. It is no longer all-glass, but is mostly made of aluminum, with two pieces of glass used for its upper and lower ends. This design is quite funky, although it might take some getting used to. Whether it'll be a mass success or not is obviously too early to be said, but we can be absolutely certain that this thing will feel awesome in the hand, due to the premium materials used and precise, quality construction.
Screen :-
The significance of this change is probably bigger than the change itself, though. This is the first iPhone with a screen size different than 3.5". The new screen measures 4 inches and has a resolution of 640x1136 pixels, which results in an aspect ratio of 16:9. Obviously, Apple isn't trying to compete with gargantuan Android handsets of today. The company stays true to producing high-end devices for the masses, and that's why it wanted to keep the phone as compact as possible. Still, Apple has recognized the fact that smartphones pack a lot of power and functionality these days, and are used for all kinds of stuff, so a decent display size bump has been made in order to improve the overall user experience, without making the phone unwieldy even for people with smaller hands.

Of course, the iPhone is not the smartphone for the power/geek type of user anymore. There are now much more suitable offerings in this are like the Galaxy S III or One X, which feature much bigger screens, allowing users to almost leave their computers behind, without suffering serious eye-fatigue. For the regular customers, though, who would use their handsets much more lightly, the iPhone 5, with its 4" display, seems like the more appropriate solution.

The increase in vertical resolution has also allowed Apple to keep the pixel density very high, at 326 ppi, so everything on the screen will appear crystal-clear. In comparison, the Galaxy S III's screen has pixel density of 306 ppi. Another improvements with regards to the screen is in the color saturation field, as the new display is said to be 44% more saturated! This should make viewing photos and watching video even more enjoyable. Still the color balance should be much more natural than what's observed with AMOLED screens. Due to the new in-cell touch technology used, the touch sensors of the display are now built right into the LCD panel, which should allow for better visibility. Having a more easily readable display under bright daylight would certainly be cool, however, we'll have to test the device personally first, before we can draw any final conclusions.
Processor and Memory:-

iPhone 5 comes with a new system-on-a-chip as well. The A6, as it is called, is said to have a 2x faster CPU and 2x faster GPU compared to the A5 found in the iPhone 4S. However, Apple has not announced the exact number of CPU cores, or at what frequencies they are clocked at. For those of us who know Apple, though, it's somewhat obvious that the CPU will be a dual-core solution.

Here's the best moment to remind our readers of what we wrote in the beginning of this post - that having technically inferior hardware doesn't always translate to a poorer user experience when doing cross-platform comparisons. In this case, we can be sure that the iPhone 5 will rival, or be even faster than the competition, due to the extremely well-optimized iOS platform.

The situation with the amount of RAM is pretty much the same, meaning that we know nothing. We expect it to be 1GB, though, which will ensure the smooth operation of the OS and third-party applications.
Connectivity :-
LTE! Yes, Apple has finally added support for the newest and greatest commercial network standard, just as the LTE networks around the world have started to mature. The cellular modem inside the iPhone 5 is capable of the whooping theoretical download speeds of 100 Mbit/s on LTE, but the HSPA+ support has also been improved considerably. It will now go as high as 42.2 Mbit/s on the downlink!
Battery :-
The iPhone 5 should have a talk-time of 8 hours on 3G, while pure stand-by is promised to be 9.4 days. Aside from that, the battery should also allow for up to 8 hours of 3G/LTE use, 10 hours of Wi-Fi internet use, video playback of up to 10 hours and audio playback of up to 40 hours, which is very good.
Camera :-
The so-called iSight camera has experienced a more modest upgrade. It's still 8MP, but the new A6 chip comes with a better image processor, which is promised to get rid of noise more efficiently. This feature is called Spatial noise reduction. In addition the camera will be even faster, and its low-light performance is said to have been improved as well. A new software feature, called "Panorama" will let you take... panoramic shots. While this is nothing new, we're excited to see how Apple has implemented it. Knowing Apple, it should be very easy to use, all the while producing some pretty impressive results. Oh, and by the way, the front-facing camera will now support HD resolutions, which means HD video calls!
Software:-
If there was one thing that was clear from the beginning, that was the fact that the iPhone 5 will come with iOS 6 out of the box. Although the long-anticipated visual overhaul is yet to be made by Apple, iOS 6 will bring a number of cool new features, which will improve and enrich the user experience. This includes a smarter Siri (sports, movies, restaurant information), Facebook integration, an all-new Maps application with cool Flyover 3D view and turn-by-turn navigation, full-screen mode in Safari, FaceTime over cellular networks and more.
Release date:-
It's great to be able to have a product soon after its official announcement, and this is exactly what Apple is doing. Preorder will go live on Friday, September 14, and the device itself will ship on September 21 in the US and some other markets.

More countries will be blessed with the iPhone 5 goodness a bit later, on September 28.
Price:-
iphone 5 will cost $199, $299 or $399 on contract for its 16GB, 32GB or 64GB versions.
TOP 5 BEST TABLETS AVAILABLE IN INDIA
BEST AND BUDGETS TABLETS IN INDIAN MARKET
BeST TABLETS IN INDIA PRICE
TOP 5 TABLETS IN INDIAN MARKET PRICE AND FEATURES
i
am Sharing Some Budget friendly 5 Inches Phablets
!!~~!!
!!~~!!
!!~~!!
!!~~!!
!!~~!!
!!~~!!
!!~~!!
!!~~!!
!!~~!!
!!~~!!
!!~~!!
!!~~!!
!!~~!!
!!~~!!
!!~~!!
!!~~!!
** Micromax Canvas A100 **
Details :::


Measuring 142.2 x 72.6 x 11.9 mm, Micromax Canvas A100 sports a 5 inch capacitive touchscreen display

with 480 x 800 pixel resolution.



The handset runs on the Android 4.0.3 Ice Cream Sandwich OS.

Further, A100 is equipped with a 1GHz processor, 5MP rear camera,



VGA front camera, 4GB internal memory, 512MB RAM and a micro SD card slot supporting up to 32GB.


Canvas A100 has connectivity features like Bluetooth 3.0 with A2DP, micro USB 2.0 and



Wi-Fi 802.11 b/g/n.

The smartphone is packed with a 2,000 mAh Li-ion battery,



which provides 180 hours standby and 5 hours talk time.

Price::::

9,999 Rs/-
!!~~!!
!!~~!!
!!~~!!
!!~~!!
!!~~!!
!!~~!!
!!~~!!
!!~~!!
!!~~!!
!!~~!!
!!~~!!
!!~~!!
!!~~!!
!!~~!!
!!~~!!
!!~~!!
** Wicked Leak Wammy Note **
Details :::


Wammy Note measures 144 x 89 x 12 mm and weighs around192 grams.



It houses a 5 inch Super HD capacitive touchscreen display with 480 x 800 pixels and



is equipped with a 1GHz processor.


Wammy Note is flavored with the Android 4.0 Ice Cream Sandwich OS and



it has an 8MP rear camera, 0.3MP front camera, 512MB Ram and 4GB internal storage,



which can be expanded to 32GB through a micro SD card slot.


Further, the smartphone has Wi-Fi 802.11 b/g/n, Bluetooth 2.0 and micro USB 2.0 connectivity features.

The Wammy Note is loaded with a 2,500 mAh Li-ion battery,



which provides 8 hours talk time and 260 hours standby.



Price::::

11,000 Rs/-
!!~~!!
!!~~!!
!!~~!!
!!~~!!
!!~~!!
!!~~!!
!!~~!!
!!~~!!
!!~~!!
!!~~!!
!!~~!!
!!~~!!
!!~~!!
!!~~!!
!!~~!!
!!~~!!
** iBall Andi 5c **
Details :::


iBall Andi 5c sports a 5 inch capacitive touchscreen display with 800 x 480 pixel resolution.



It is equipped with a 1GHz Cortex A9 processor, 5MP rear camera, 0.3MP front camera,



4GB internal memory and 512MB RAM. The handset has a micro SD card slot,



which supports up to 32GB expandable memory.


Andi 5c is also flavored with the Android 4.0.3 Ice Cream Sandwich OS and it is packed with



connectivity features like 3G, Bluetooth with A2DP, Wi-Fi 802.11 b/g/n and micro USB 2.0.

The budget smartphone is loaded with a 2,300 mAh Li-ion battery.

Price::::

12,999 Rs/-
!!~~!!
!!~~!!
!!~~!!
!!~~!!
!!~~!!
!!~~!!
!!~~!!
!!~~!!
!!~~!!
!!~~!!
!!~~!!
!!~~!!
!!~~!!
!!~~!!
!!~~!!
!!~~!!
** Kobian Mercury MaqiQ **
Details :::


MagiQ also sports a 5 inch capacitive touchscreen display with a resolution of 480 x 800 pixels




and is equipped with a 1GHz single core ARMv7 processor.

Running on Android 4.0.3 Ice Cream Sandwich OS, the MagiQ has a 12MP rear camera,



0.3MP front camera, 4GB internal memory, 512MB RAM and a micro SD card slot supporting up to 32GB.


Like the other smartphones, MagiQ is also packed with Bluetooth, Wi-Fi 802.11 b/g/n,

3G and micro USB 2.0 connectivity features.

The device is loaded with a 2,200 mAh Li-ion battery,

which offers 15 days standby and 13 hours talk time.



Price::::

12,700 Rs/-
!!~~!!
!!~~!!
!!~~!!
!!~~!!
!!~~!!
!!~~!!
!!~~!!
!!~~!!
!!~~!!
!!~~!!
!!~~!!
!!~~!!
!!~~!!
!!~~!!
!!~~!!
!!~~!!
** Spice Stellar Horizon **
Details :::


Stellar Horizon aka Mi-500 also sports a 5 inch capacitive touchscreen display.



The handset is equipped with 1GHz Qualcomm Snapdragon processor, 512MB RAM,



4GB internal memory and a micro SD card slot supporting up to 32GB expandable memory.


Further, running on Android 4.0 Ice Cream Sandwich, the handset has a 5MP rear camera,



VGA front camera and 2,150 mAh Li-ion battery.


As the other smartphones, the Stellar Horizon also has connectivity features like Bluetooth,

Wi-Fi and micro USB 2.0.

Price::::

11,999 Rs/-